We provide a full range of development and consultancy services that enable your business to thrive for the future. Find out more about what we can do for you below.
Elegant Custom-built Software
Simplify your processes.
Elegant Custom-built Software is our speciality. ECS refine and empower your business by simplifying your processes, automating and optimizing your work flows, thereby freeing up your staff to concentrate on delivering key business goals. We don't jump to conclusions or make assumptions. We document exactly what you need, build your system and deliver it at a fixed price along with options for training and support. ECS delivers the complete package, giving you complete peace of mind.
Legacy System Enhancement
Transform your irreplaceable systems.
ECS will take on your legacy systems. We make them stable, more efficient and add any functionality that your business requires. We understand the intrinsic value of such systems and their importance in the daily operation of your business. We offer a range of support options so that your company can perform at its peak.
Rapid Analysis Service
Understand your business needs – fast.
Don't waste time – take advantage of ECS's Rapid Analysis Service; we meet with you to understand your business needs, identify the steps that you need to take and outline the benefits of implementing a new or enhanced software system. We deliver this in a simple, easy-to-understand report within 48 hours.
Business Process Re-Engineering
Engineer for future growth.
ECS review your current business processes and software systems, and develop a mid- to long-term plan to re-engineer them. We cater for future growth, maximising efficiency and accuracy in the most cost-effective way. ECS remove the burden of malfunctioning software systems and old Excel spreadsheets, which are limiting the growth of your company.
Requirements Mapping
Capture your needs – exactly.
ECS takes the time to understand how your company works and are pro's at pinpointing your exact system requirements. We capture these in a manner that can be implemented, tested and proven to provide specific business benefits. We know that this is the most essential step in building a successful system; that is why we offer this as a standalone service. We think hard, saving you time and money.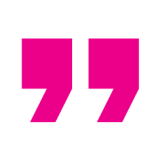 RAY MOORE
Owner, Fluid Business Coaching
I was struggling to produce The Levels Framework Assessment. It was the missing link in our family of client offerings however I was getting lost and could not see the wood for the trees.
Kirit and ECS simplified the logic and laid out the path to making The Levels Framework Assessment a reality. Kirit has the skill to make the complex simple.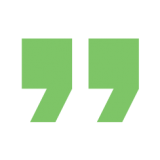 PAUL NEILL
Operations Director, SportsafeUK
I have had the pleasure of working with the ECS Team throughout the development of IRIS. At over 25,000 visits per year across the whole country…the way the tablet creates the report for the customer to see whilst our team is still on-site has received great feedback from our 120 councils in the UK.
Our internal processes have sped up to a point where customers receive their quote and report the same day as the inspection…the report feedback direct from the customers is very positive.
The company is now looking at IRIS V2; this will take the system further forward and increase productivity across the business.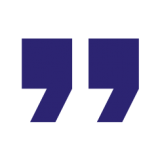 ERIC CRAVEN
Owner
Having worked with Kirit for many years, I know that he has a genuine passion for quality and can be trusted to exceed expectations whenever possible. Above all, Kirit and ECS are a pleasure to work with. The significant repeat business from major clients over the years is testimony to that fact.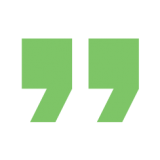 DAVID NICHOLS
Business and Data Analyst, Annecto UK
Having come to the API project late and only having a limited knowledge of the technology, I found Kirit and his colleagues to be very patient and helpful right from the start. Always supportive and able to explain procedures and requirements clearly and assist wherever possible.
Kirit was always on hand to answer any queries and also supported us when dealing with a Third Party that at times was difficult, compounded by a very intense project. Kirit would lead and also help from a background perspective at various times and was instrumental in allowing Annecto UK to achieve its goals.
The API and core system Kirit helped in establishing has meant we now have a direct link with our third party and has expedited a process that was very elongated. This has allowed us to increase our productivity and also enables us to have full sight of our work streams and pipeline. With the possibility of further linking to other partners.  
As technology moves at a pace so will the need of clients, customers and partners. Any future projects of this nature or potential plans to grow the business with the aid of Information Technology will require expert guidance and build quality. With that in mind, I would have no hesitation in engaging with Kirit and ECS again.
GORDON KEARNEY
Director, Fiducia Wealth Management
We engaged with ECS to provide a bespoke solution that integrated three core systems and databases to drive efficiencies within our business. Not only did they deliver the project on time and within budget their communication throughout was excellent. We would not hesitate to engage with them again or to recommend their services.